ELEVATE YOUR BUSINESS
WITH IASSUREIT YOUR
SPECIALIST IN LARGE
SCALABLE IT SYSTEMS
Experience a blend of ground breaking IT solutions tailored for large-scale operations in software development, cloud computing & cybersecurity.
BSFI Industry Expert
WHAT
WE DO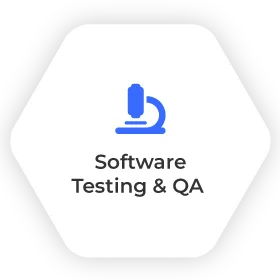 600+
Triumphs in Project Deliveries
DRIVING DIGITAL SUCCESS : OUR EXPERTISE


Building Large Scalable IT Solutions
We build large custom applications and software solutions that effortlessly scale with your business growth.

Growth-Engineered Solutions
Build Customized web and mobile application Solutions that upscale seamlessly with your business progression.
Block subtitle
Microservices Architecture
Harnessing a modular, event-driven architecture to ensure effortless scalability and agility.
Future-Ready Tech Stack
Deploying a robust tech stack designed for rapid scaling and adaptability to new-age technologies.
EMPOWERING
BFSI INDUSTRIES
We lead the way in digital transformation for the BFSI Industry with our modernization and automation IT Solution
Legacy System Evolution:
Migrating from outdated systems to modern, efficient platforms, enhancing operational efficiency in the BFSI domain.
Automation & Precision:
Implementing automation to streamline BFSI processes, ensuring accuracy and time economy.
Digital Document Mastery:
Transforming physical documents into secure digital assets, fortified with advanced search functionalities.
ELEVATING DIGITAL

TRANSFORMATION

We elevate businesses with our quest to innovation and expertise with tech advancement as per BFSI industry requisites
Legacy Upgrade
Upgrading existing systems to align with the latest tech advancements and BFSI industry requirements.
Process Automation
Transitioning manual processes to automated workflows, bolstering efficiency and accuracy
Innovative Applications
Creating applications tailored to meet the rigorous demands of the digital era and the BFSI sector
Ready to Elevate Your BFSI Operations? Harness the Power of Large Scalable Apps with Us!
Contact iAssureIT Today
ENHANCING INFRASTRUCTURE
MANAGEMENT
Complexity Unraveled:
Streamlining software infrastructure by managing service complexities, ensuring peak performance.
Tech-Infused Solutions:
Employing AI, AR/VR, Blockchain, and other frontier technologies to tackle infrastructure challenges.
DevOps Fusion:
Integrating DevOps practices to nurture collaboration, amplify deployment frequency, and expedite issue resolution.
At iAssureIT, we are devoted to offering unparalleled solutions, merging innovative strategies with tried-and-true technologies to drive digital success in the BFSI sector.
NATIONAL
AWARDS
CASE STUDIES
We shed light on our work and what goes behind the development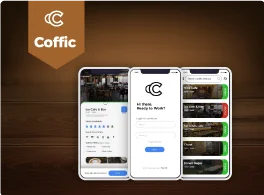 Coffic-1
BCI (Better Cotton Initiative)
LYVO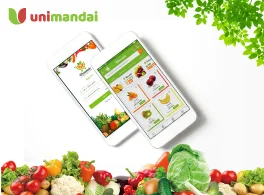 Unimandai
Five Bees
Pipito
iAssureIT:

Your partner in Digital Transformation

We lead the way in digital transformation for the BFSI Industry with our modernization and automation IT Solution
CUSTOMIZED AND BFSI-CENTRIC IT SOLUTIONS
Our solutions are crafted to cater to your distinctive business needs in the BFSI sector. From developing sophisticated large scalable applications to enforcing robust cybersecurity measures, we ensure our IT solutions are in perfect harmony with your business objectives.
SCALABLE AND SUSTAINABLE SOLUTIONS
Our solutions are engineered for scalability and sustainability, ensuring they resonate with your evolving business demands and remain pertinent in the long term.
FUTURE-READY TECHNOLOGIES
Stay at the forefront with our progressive technology approach. We leverage emerging technologies like Artificial Intelligence (AI), Augmented Reality (AR), Virtual Reality (VR), and Blockchain to deliver inventive solutions that are prepared
EXPERTISE ACROSS BFSI SPECTRUM
With a wealth of experience across the BFSI industry, our team of specialists brings a broad perspective and innovative solutions to the table, ensuring a holistic approach to problem-solving
TRANSPARENT AND ETHICAL PRACTICES
PROACTIVE APPROACH
CONTINUOUS SKILL UPGRADATION
LONG-TERM PARTNERSHIP
Customer Testimonials for
iAssureIT
Discover Transformational Solutions in Our Proven Success Stories.
"
One important thing which differentiates iAssureIT from other IT companies is the thought process of complete team & their will to provide the best of features, thinking completely out of the box & without bothering the extra efforts which would go in from their end implementing these.
Really happy & satisfied with the quality of the work
"
- Mr. Paras Surana
"
Fortune to work here!
Pros : Everything about the company is pro. People, culture, interview process. If you get an opportunity then do join iassureIT.
Cons : though I believe that there is always room for improvement in anything.but thinking of things to improve here it becomes so difficult because all you see around is positive and goody.
Advice to Management :As I said,Love and motivation spread by you creates lot of energy in the complete team and is difficult to describe in words.so keep continuing the way you are.
"
- Mr. Amar Kawale
Now why to wait?
Contact Us immediately